Back to staff directory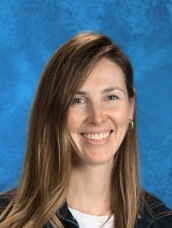 Teachers
Phone: (403) 556-4038
Key Roles
After 13 years in the teaching profession, I am happy to return to OKCS (where I graduated in 2001). I now teach the grade 6 class and help support students in our inclusive education program.
I enjoy hiking, reading and playing games; and my favourite people to do this with are my two daughters. They also attend OKCS!
I'm excited to help all students at OKCS know and believe the truth - that God loves them, that they are unique and have gifts and purpose to experience and offer the world.